Apple AirPods Pro launching on October 30 for $249
Yes, Apple AirPods Pro is finally here. The much-hyped Airpods from Apple is launching on this October 30 for $249. Recently we posted about Apple AirPods Pro and just like we said Apple is launching the new upgraded Apple AirPods Pro with some amazing features. When it comes to the 'Pro' category of Apple devices, it's sure for better performance. Just like iPhone 11 and iPhone 11 Pro. Anyway, let's talk about the cool features which we are waiting for.
What makes Apple AirPods Pro stand out in the crowd?
Well, there are a lot of things, starting from the new silicone ear tips to support active noise cancellation technology. The new Airpods are designed perfectly just like its proceeders. There are amazing features like Active Noise Cancellation, Transparency mode. And also an introduction to the new Apple-designed H1 chip for incredibly low audio latency and lot more.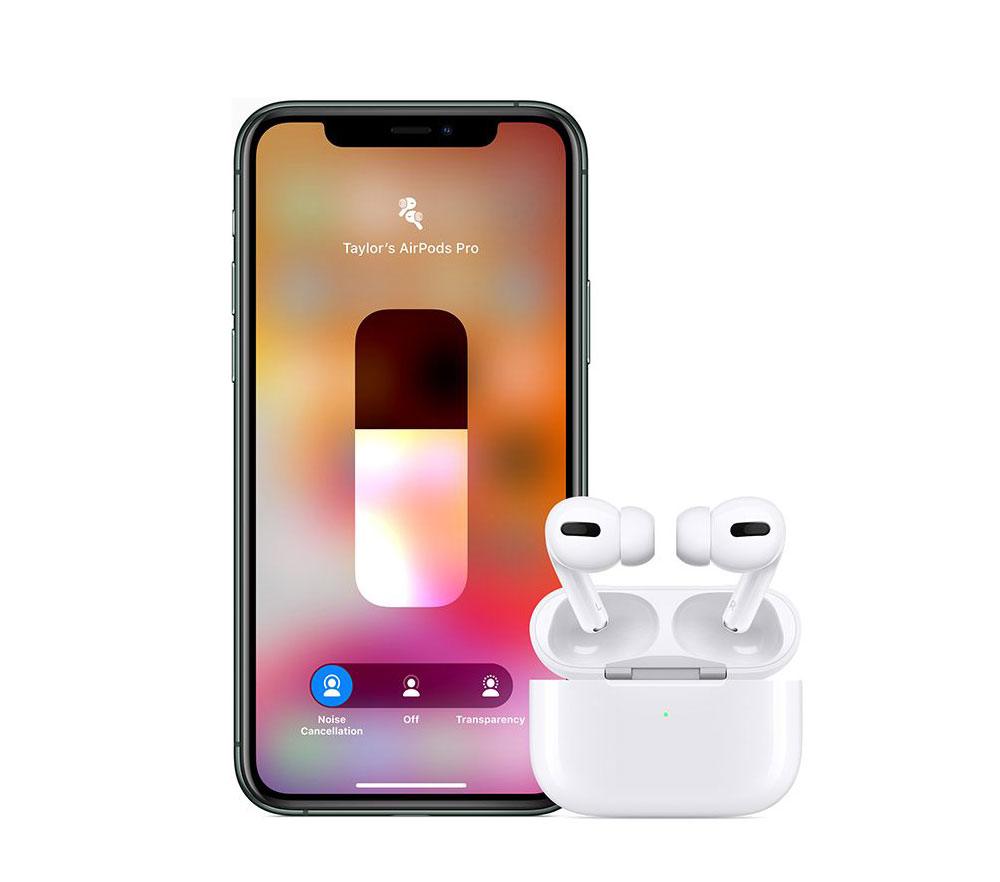 Apple has designed an Ear Tip Fit Analysis to make sure that users get the most enjoyable audio experience. When a user put the ‌AirPods Pro‌ in each ear, Apple's software will automatically leverage the built-in microphones to measure the sound level in the ear and then analyse it to what's coming from the speaker driver. Apple states that within seconds, its algorithm will tell whether the ear tip is the right size and has a good fit or should be adjusted for a better seal.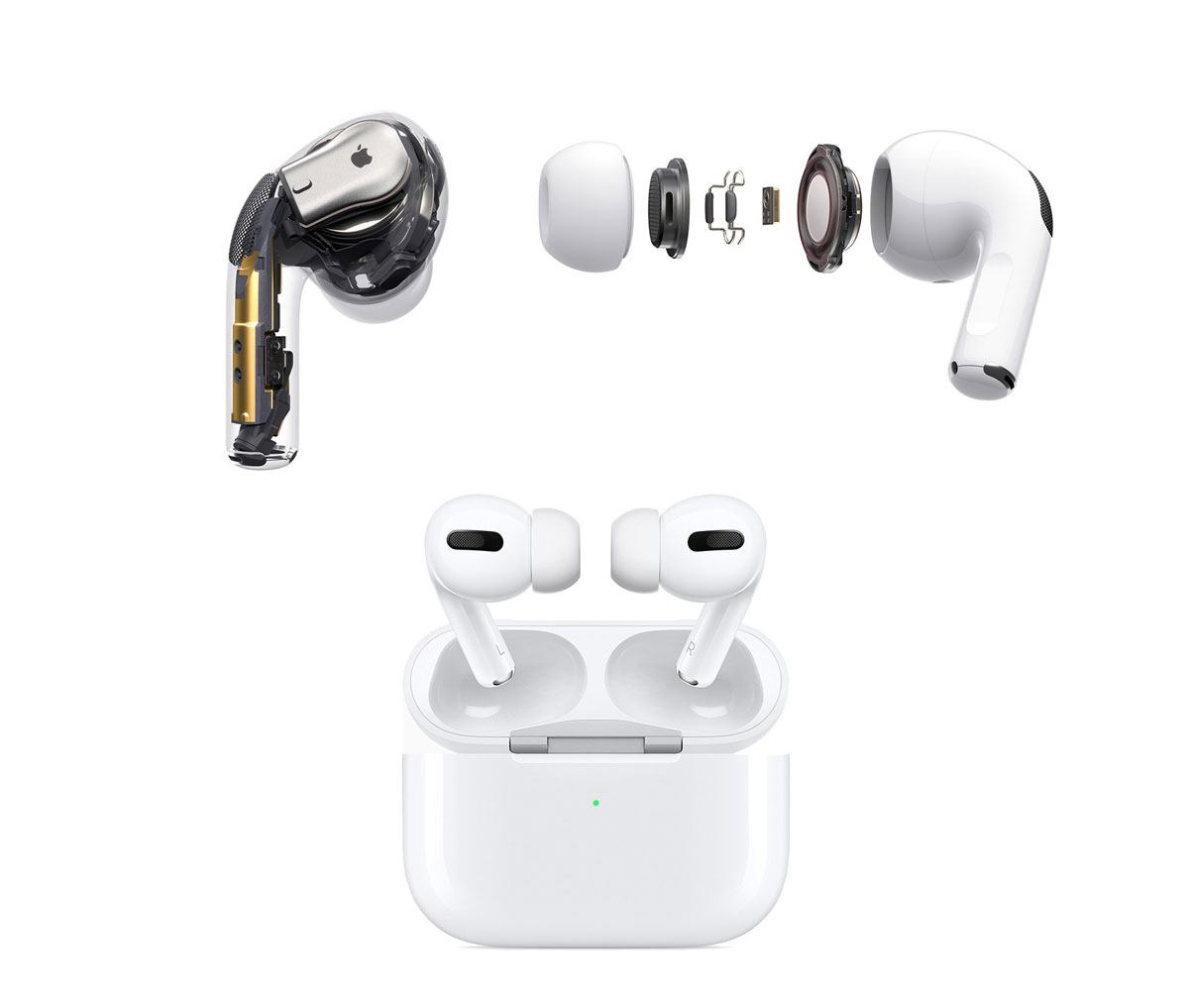 The Transparency mode
This is really a cool feature thats useful for many of us struggles. Apple AirPods Pro has a built-in Transparency mode, which offers users the option to listen to their favourite music while still hearing the surrounding environment. This is really helpful if you are on the Bus or Train station. Transparency mode works by taking advantage of the vent system in the ‌AirPods‌ to leave just the right measure of noise cancellation.
Design and Specifications
When we talk about design, you will get three sizes of flexible silicone tips to choose which fits you well. The ergonomic design surely stands out in the crowd. And unlike the rumours, there will be only white colour variant.
The Apple AirPods Pro comes with Apple-designed H1 chip, which delivers incredibly low audio latency. And it has Bluetooth 5.0 for better connectivity. It comes with Sweat and water-resistant (IPX4) certification.
When it comes to battery, you will get 4.5 hours of listening time with a single charge and up to 5 hours with Active Noise Cancellation and Transparency off. And up to 3.5 hours of talk time with a single charge. The Case will give you more than 24 hours of listening time and 18 hours of talk time. And Apple claims that 5 minutes in the case gives around 1 hour of listening time or around 1 hour of talk time. There is a Lightning to USB-C Cable included in the box. And yeah, the charging case works with Qi-certified chargers or the Lightning connector.
Metrics
Apple AirPods Pro comes with a Height of 1.22 inches (30.9 mm) and Width of 0.86 inches (21.8 mm). It has a depth of 0.94 inches (24.0 mm) and Weights 0.19 ounce (5.4 grams).
Well, the charging Case comes with a Height of 1.78 inches (45.2 mm) and Width of 2.39 inches (60.6 mm). It has a depth of 0.85 inches (21.7 mm) and Weights 1.61 ounces (45.6 grams).
Controls
Controls are pretty much the same,
Press the force sensor once to play, pause, or answer a phone call
You can press twice to skip forward and press three times to skip back
You can press and hold to switch between Active Noise Cancellation and Transparency mode
Say "Hey Siri" to do things like playing a song, make a call, or get directions
What you will get in the box
AirPods Pro, Wireless Charging Case, Silicone ear tips (three sizes), Lightning to USB-C Cable, Documentation
Summing-up
So, is it a good deal?
Well, of course. Considering the amazing features and quality its surely a good deal. What do you think about it? Let us know in the comments!
You can buy these AirPods Pro directly from Apple's official website.