Brave is an open source browser focused on privacy and performance. Not only this browser is secure and private, But It also has lots of amazing features. The Google Chrome was one of the best web browsers for a long time, but recently the Chrome has become more like a surveillance software that records many things from your personal searches.  We all know Chrome is a resource hungry application. It takes much of your CPU and RAM even running in the background. But the user-friendliness of Google Chrome is amazing. So it is not that easy to switch to other browsers like Mozilla Firefox, Opera or any other. But what if I tell you there is a perfect Chrome browser Alternative, that has almost all the features of Chrome. And not only that it has some really useful features like anti-ads mode which is on by default. And it also has a private browsing mode with Tor.
What is the Brave browser?
The Brave browser is based on the Chromium web browser. Brave is a web browser, a much more than a web browser. I would say a perfect Chrome browser Alternative. The Brave is an open source browser which is focused on privacy and performance. With its unique aggressive ads blocking method, the brave browser helps to increase the speed of loading. It not only blocks ads, but it also blocks trackers, which help you to have your privacy. Another cool feature is that you not only get a private mode for browsing, it also has a private browsing mode with Tor. With the private browsing with Tor, you can access sites which are blocked by your ISP. It means you can freely access the internet without any restrictions. And now you don't need to install a VPN for browsing.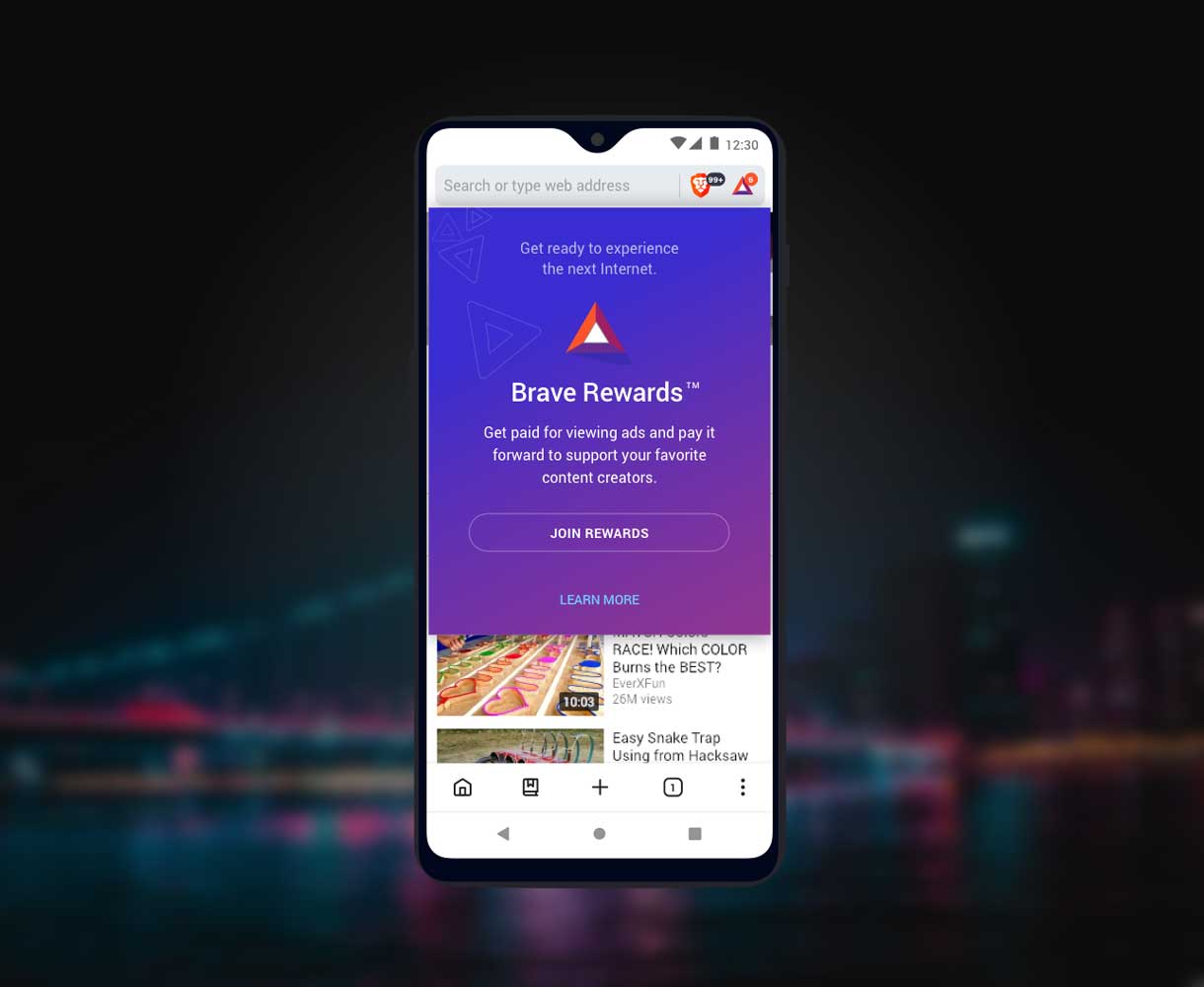 What makes Brave browser special?
It's special because of its features like anti-ads mode, blocks trackers and the private browsing with Tor. By blocking ads and trackers, there will surely be an increase in the speed of the website loading. And by blocking the trackers and private browsing you will get better privacy. And there is an option to allow ads and tackers too.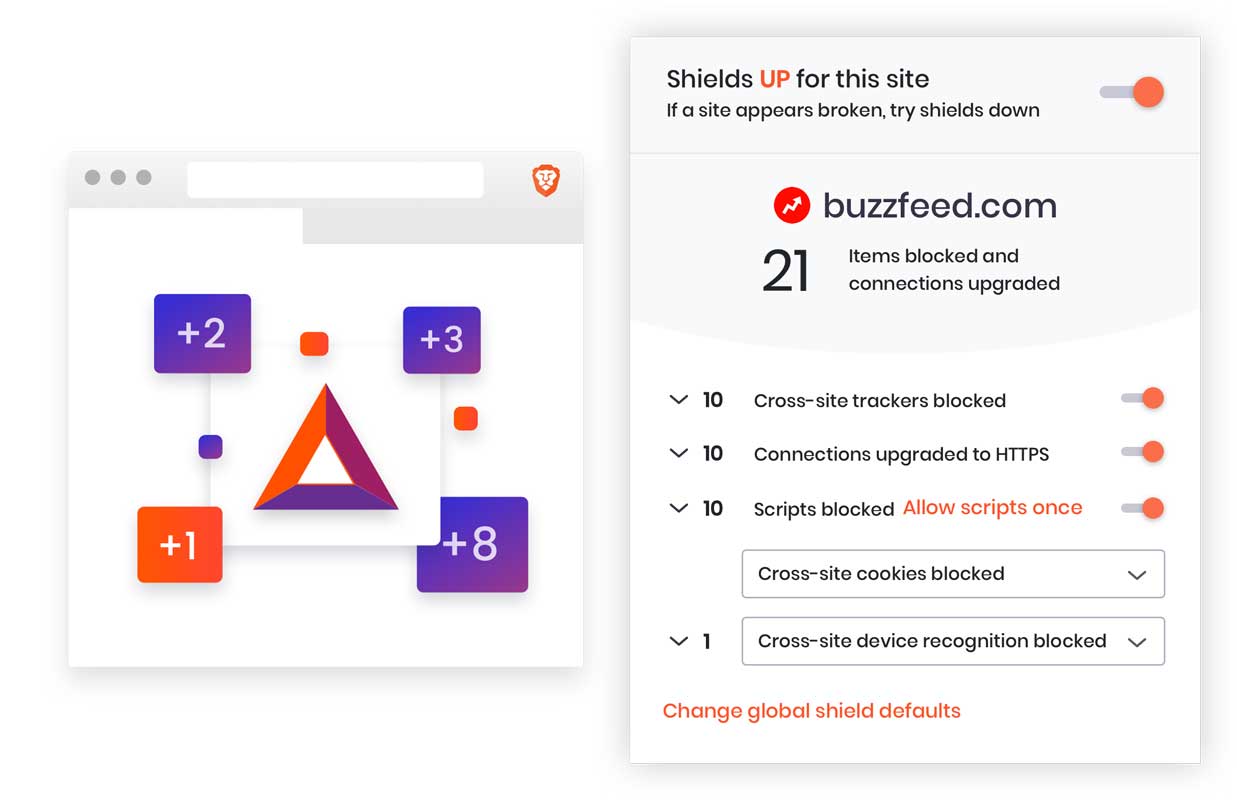 But if Brave Browser blocks ads, How publisher is getting paid?
If you are a publisher you might be wondering how. For this, the Brave browser has Brave Rewards which is built on the Basic Attention Token (BAT). People who use the Brave Browser can earn tokens by viewing ads which privacy-respecting. There is an option that users may choose a monthly contribution amount which is divided among the publisher sites they visit most. Or there is an Auto contribute option, which will be enabled by default. These viewing ads to earn tokens is just optional. And do note that there is no need to pay for contributing.
And now you can also send tips to the publishers by clicking on the Brave reward icon on the right side of the search bar.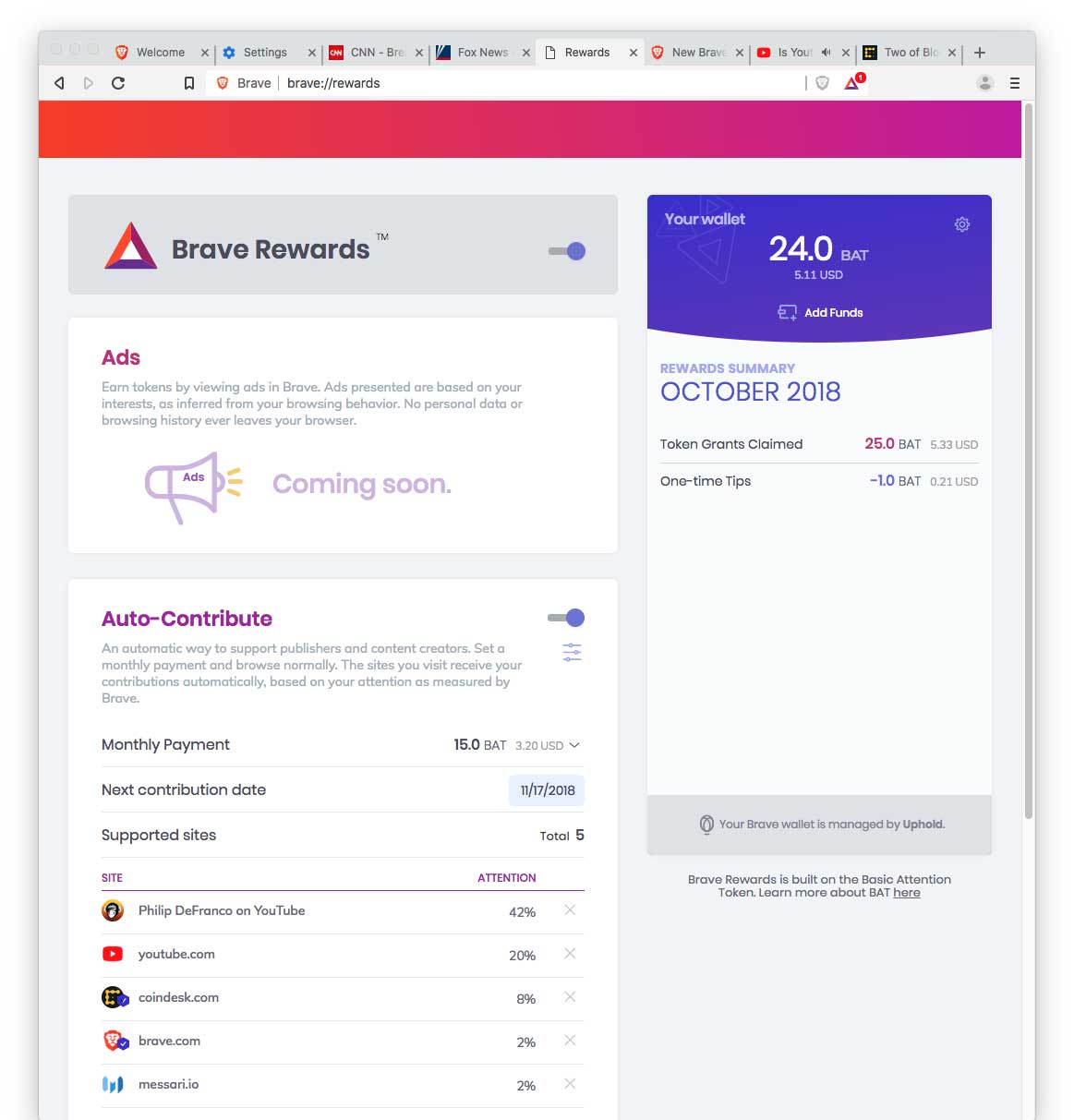 So, Should you switch to Brave or stay with Chrome?
Well, its all up to you. Even though Google Chrome is known as a resource hog, it does has its qualities and stability. But if you are really looking for a chrome alternative with almost all features like chrome go for Brave browser.
You can download Brave browser from here.