Help scientists fight coronavirus with your computer by donating your 'unused computational resources' with Folding@home project
We are at times, that being precautious and looking after ourselves can even save other people's lives, so don't mess it up. What if I tell you that you can also help fight to coronavirus with your computer?
I too pray that this epidemic gets over fast. Praying a lot for recovery of infected and for the less immune people. Besides praying there are a lot of ways to help others. Taking precautions, helping ones near you to stay safe. Helping the poor financially, providing sanitizers, providing masks and hand glows. These are the ways that anyone can do if they have a good mind, or the ability to do it. 🙂
Even if you cannot do it, because of any reasonable reasons or limitations, you can still help others if you have a good computer.
You may have heard about folding@home (F@h, FAH) if not, it is a distributed computing project for performing molecular dynamics simulations of protein dynamics. It focuses on biomedical problems. This project was started at Standford University, by Pande Laboratory, headed by Vijay Pande. Now it's being led by Dr. Greg Bowman, a former student of Dr. Pande. Folding@home uses your personal computer's GPU. You can choose at what time your computer should be used, either at the working time or your idle time.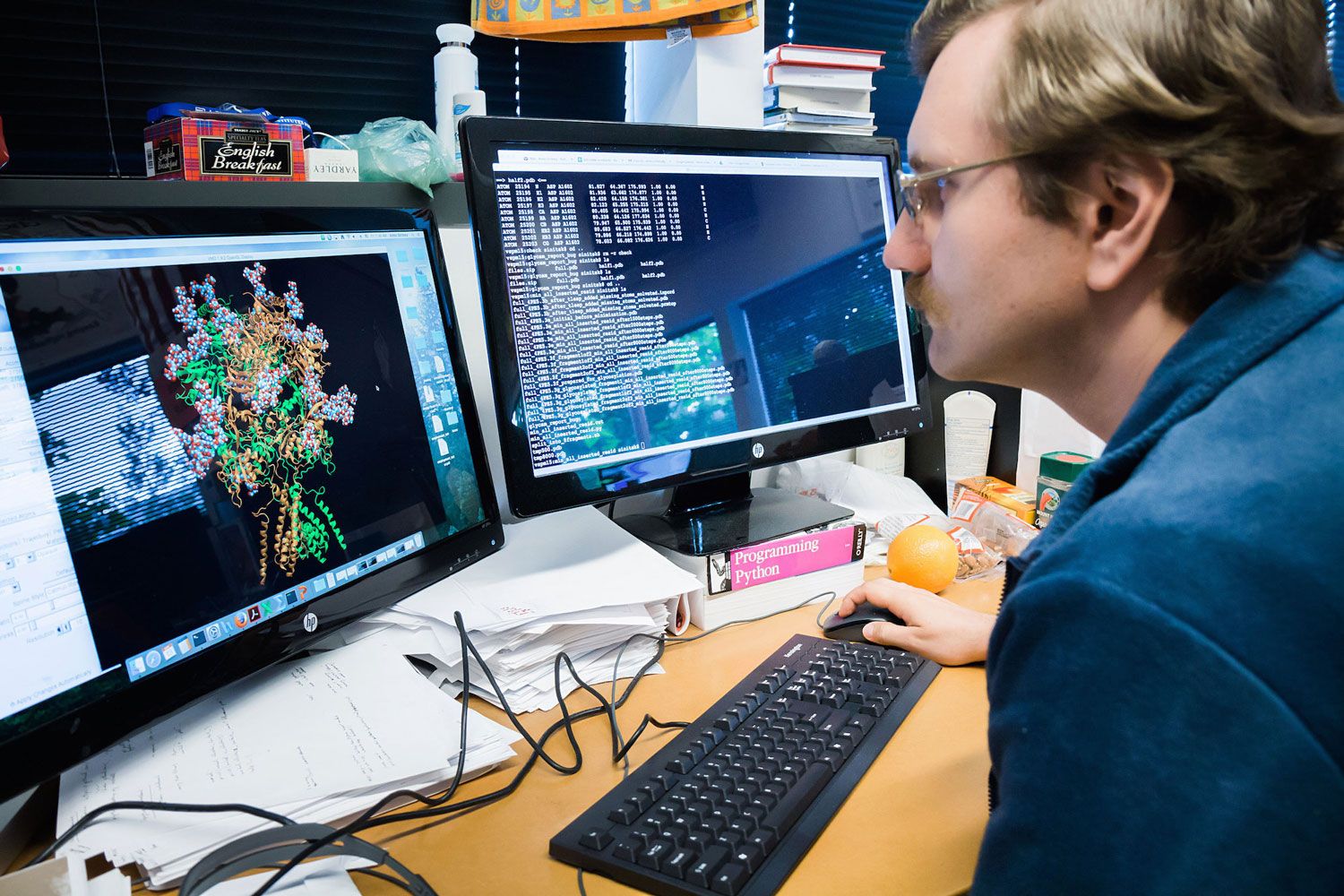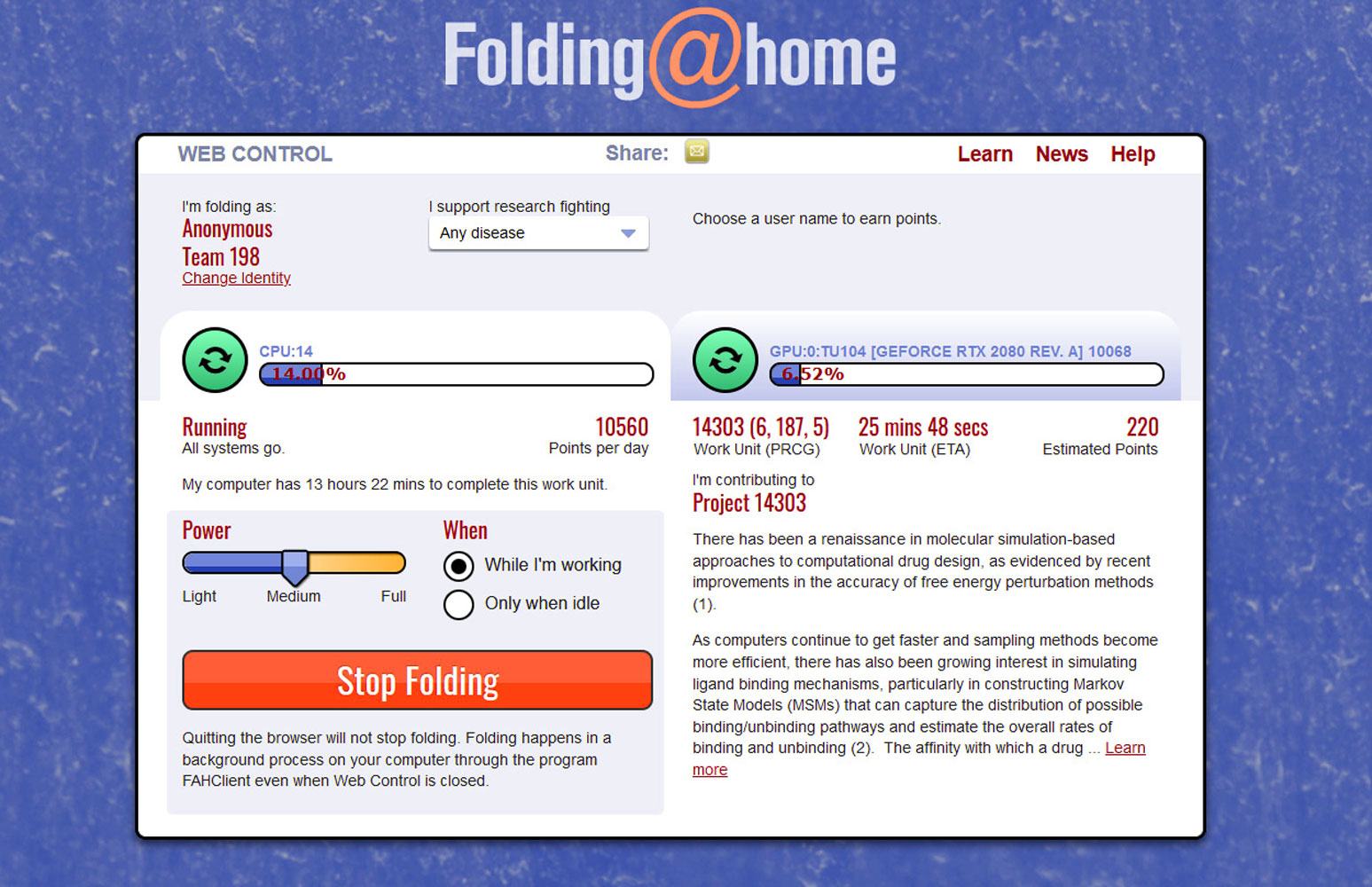 For more information, you can visit https://foldingathome.org/
How you can help scientists fight coronavirus with your computer
Do let us begin, here are the steps to use folding@home:
Step 1
download folding@home client from https://foldingathome.org/start-folding/
Step 2
Install it (same as installing other applications)
Step 3:
(first time) run it (you will be directed to tab in your browser)
Step 4:
choose "Fold as Anonymous" or "Set up an Identity".
If you choose the "Set up an Identity" option.
Provide your name.
Team Number-if you don't know what team you should join, visit here https://stats.foldingathome.org/team and choose the team
you prefer to contribute, you can also search team by using the search box. for ex: search "corona" and you will get a lot of results.
 passkey-get passkey for getting into the action by visiting here https://apps.foldingathome.org/getpasskey.
check your mail provided for the passkey and enter the name and passkey.
step 5: Click on start folding and you are done 😀
Points to note:
you can adjust the power usage option from light, medium to full (option on the left bottom side of the screen)
you can also choose when should my computer be used?. ("while I'm working" or "Only when idle")
you can also select which disease research you want to contribute to. The list includes "any disease", Alzheimer's", "Cancer,
"Huntington's", "Parkinson's".
Even if the browser is closed the project will run in the background(it is better to choose the idle option or you can just stop
the process in task manager 🙂
Your browser may not be opened next time you run this client, because it will be running in the background. you can check
the task manager if you want to close it.
Where to Download?
You can download the Folding@home software for Windows, Linux and Mac devices on the consortium's official website.
Note: There is a serious phishing campaign is going on these days that pretends as Folding@home. A lot of users get emails asking for installing a fake program renamed foldingathomeapp.exe which is the 'Redline information-stealing Trojan'. So beware of the emails that are asking to install this software. Always check the site's legitimacy before you download and install it. Always download it from its official site.
So Good Luck to all of you out there, stay safe.