The Android P or Android 9.0 is the latest version of Android operating system. The new Android P developer preview had released on early March 2018. Everyone were eagerly waiting for its final release. And now the Android Pie is available for the Pixel devices. OnePlus 6, Nokia 7 Plus, Sony Xperia XZ2, Xiaomi Mi Mix 2S, Oppo R15 Pro and Vivo X21 are the first phones set for Android Pie update in the fall. As said currently the update will be only available to the Pixel devices.
Naming for Android P (9.0)
Since the Google has a Trend to name the Android versions with an alphabetic order. And now it's P .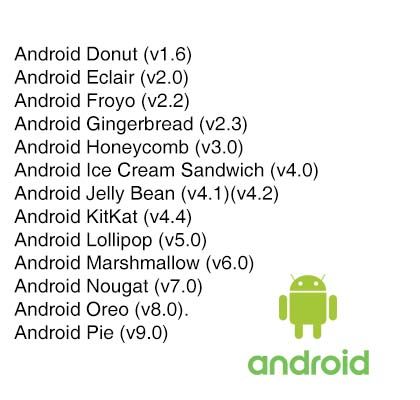 And Android P (9.0) is named as Android Pie. Such a cool name right?
Main Features of Android Pie
Lets get to the fun part. The Android Pie has some cool features as following. Adaptive battery, Adaptive Brightness (improved), App actions, Slices, Digital Wellbeing, Gesture Navigation, Notch support and lot more. These features works with the help of AI. For example the App Action will try to calculate what a user does before and after he/she launches a specific app. If we take the case of music player. Once you plugin your headphones the last song you played will be playing.. Something like that. And the Adaptive Battery and Brightness, with the help of AI the system will analyze when does the users use the device most and under when circumstances. With the help of this analyzed data they set up battery tweaks and automatically adjust the brightness according to the light available. Since its the era of smartphones with bezel less display the Android Pie has notch support.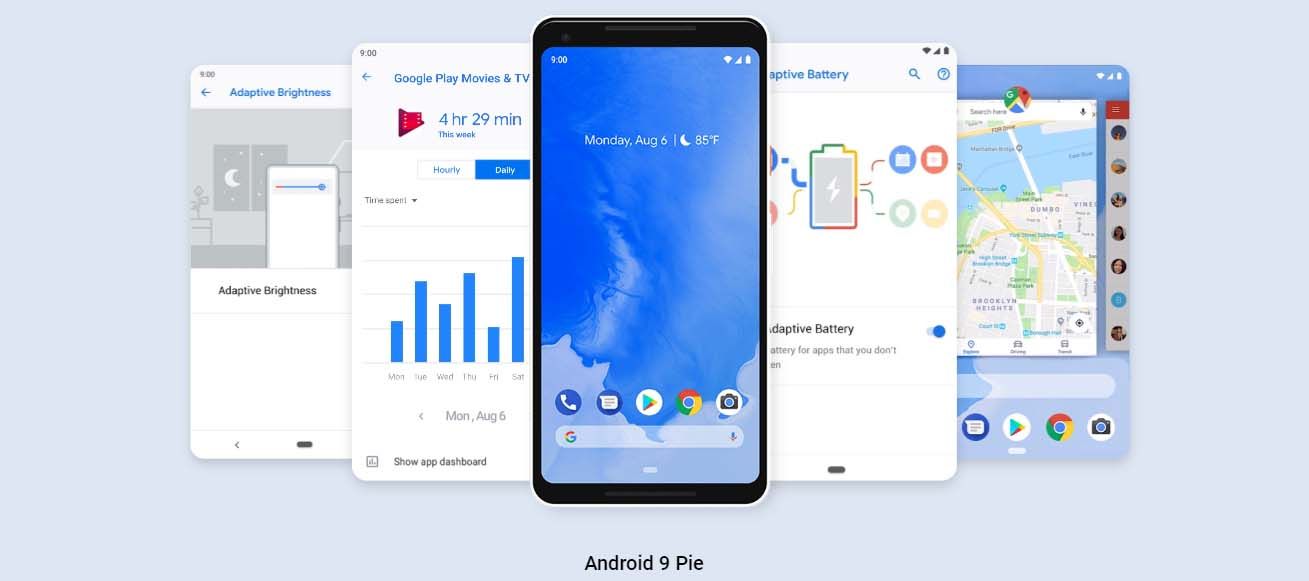 Another cool features is Indoor Positioning with Wi-Fi RTT, Well this feature will give you more precision in indoor navigation. In simple words it will use the nearby wifi access points to figure out the exact location. It have even more features like Display cutout support, Gives support for edge to edge screens with display for camera and speaker. Another tweaks is the notification features like, Displays images in Messaging Notifications on phones, Can save replay as drafts. suggested replies available in your messaging app.
Similarly there are many improvements and features in Camera section like, Now you can stream or use two or more physical cameras from rear and front. create bothies or bokeh more efficiently. Yeah, in simple word it will improve the camera features.
Image courtesy : android.com, developer.android.com.