Apple Working on Self Heating Foldable iPhone, Patent leaked
Apple Foldable iPhone will be released by the end of 2019. And so, this year will be the time were the foldable smartphones will dominate the rest of the smartphones in the world. So far, many Tech giants have released their foldable smartphones recently. Like the Samsung Galaxy Fold, which was launched a few weeks back. Huawei's Mate X Foldable smartphone which was too launched a few weeks back at the MWC(Mobile World Congress) Barcelona, Spain. Similarly Xiaomi's Dual Flex and all. Recently Oppo, Apple, Motorola, TCL, and many more tech companies are also working on with the foldable smartphones.
APPLE IS UNIQUE
Moreover, Apple has taken a patent for its unique technology for the heating of the display.  Mostly all the folding Android smartphone will face a similar design and concept. But not for Apple. Apple is always unique in whatever technologies they have introduced. This time the apple foldable smartphone will feature a heating display. This is because, when the device is cold there may be a chance that the bent portion might get damaged or get cracked. So for this problem, the display that overlaps the bend axis that may be self-heated by illuminating pixels in the portion of the display that overlaps the bend axis or may be heated using a heating element.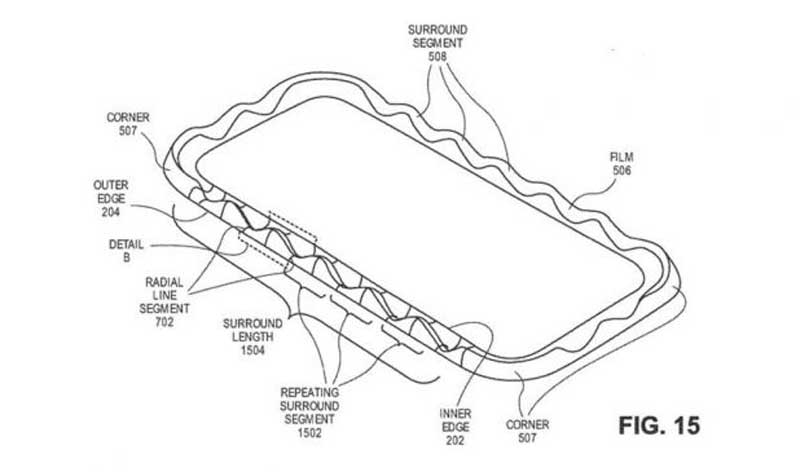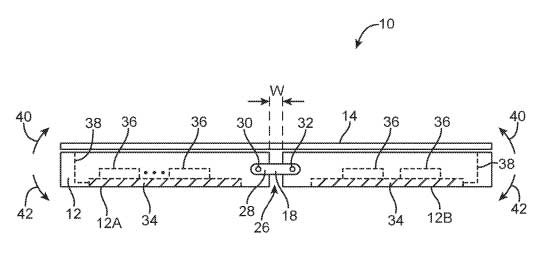 With this Apple is trying to improve the durability of their smartphones. And also as per the concept revealed, this foldable smartphone will feature a 5.8 inches normal display and a large 7.3 inches inside the display. With a camera and a face ID sensor hole at the top right corner of the smartphone. The smartphone will also feature quad cameras at the rear end of the smartphone. Moreover, iOS will be much different from the normal the iOS which runs on the iPhones. Which will have the capability to run multiple apps at the same time as the Android OS. And also Google is creating a new layout for the foldable smartphones to move apps from one screen to another.
For the more tech news and reviews, follow Insanertech.com on Twitter, Facebook, Instagram.
Images from slashLeaks.com and  Apple / US Patent and Trademark Office