Everyone is now crazy for dark themes in android, windows and most of the apps got its own dark modes. Now the Facebook Messenger also has a dark mode. And its under development. And this article is about How to Enable dark mode in Messenger.
You might have heard about the dark mode feature in facebook messenger, well it's rolling out now. The dark mode in messenger isn't enabled by default, for that all you have to do is to just send a moon emoji to one of your contacts or any chatbots in messenger. Well, this trick will work on both iOS and Android.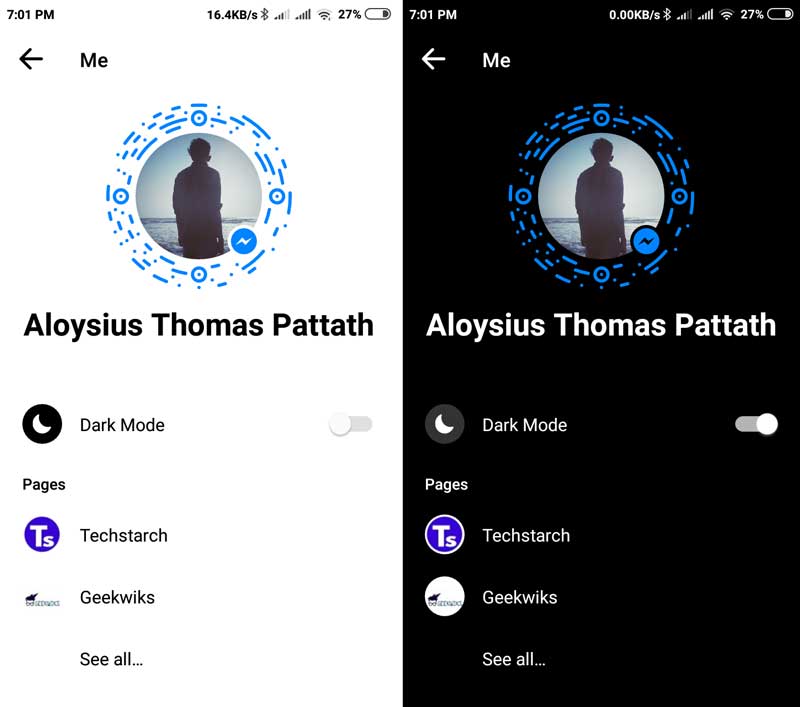 Or Alternatively by installing the latest Facebook Messenger beta enables dark mode on settings. But, since beta version isn't that stable always. So, here's how to enable dark mode in Facebook Messenger.
Let's go through the steps.
Step 1
Open your facebook messenger app on your smartphone. Then open a chat, pick any of your contacts or any chatbots in messenger.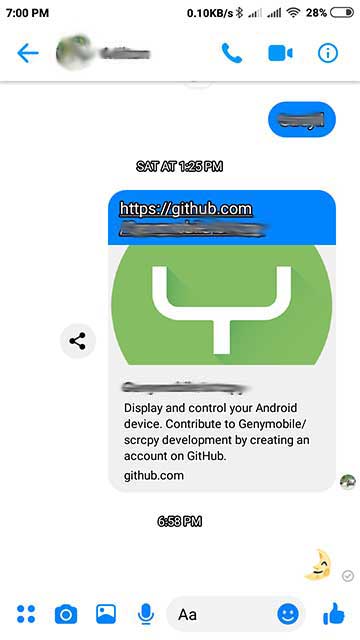 Step 2
Send a Moon emoji to contact. You should be sending the moon emoji like in the image below. There are two chances, to might be able to see the moon emojis raining. Or there will no emojis raining. Both cases are okay.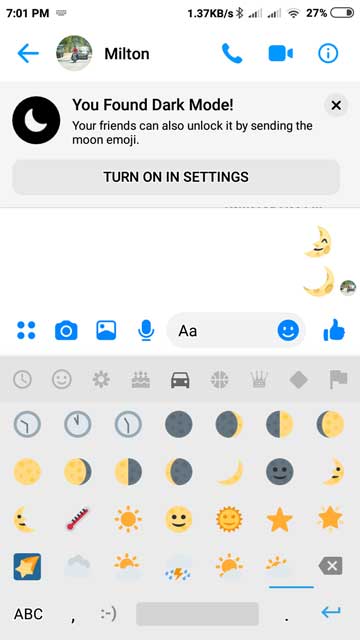 After sending the emoji you will see a popup message at the top saying that "You Found Dark Mode!". If no popup came, then try taping the emoji.
Step 3
Now tap on 'TURN ON IN SETTINGS'.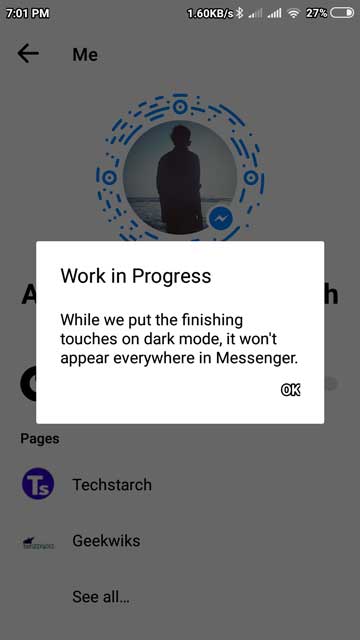 You will get a message popup like this, sayings work in progress and they are putting final touches on the dark mode. And also saying that dark mode may not work on everywhere in messenger.
Now Tap 'OK'.
Then you will be able to experience the dark mode on the facebook messenger.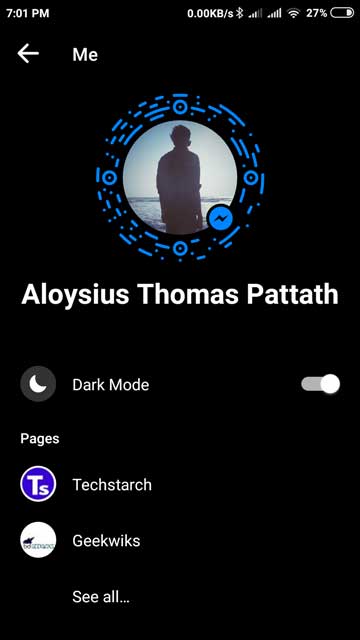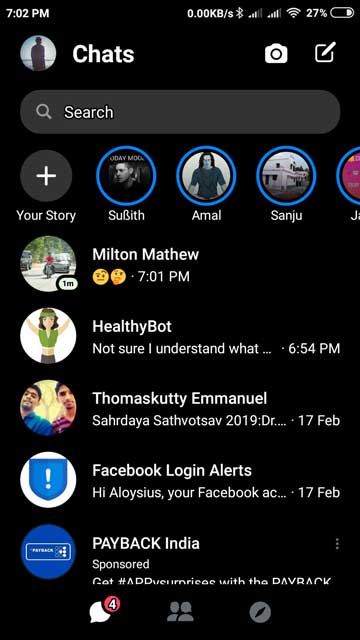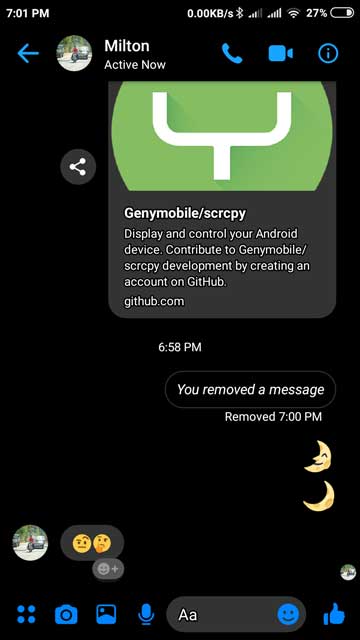 This is how you can enable the dark mode in facebook messenger. The dark mode surely look cool in messenger!
So if you want to switch back to the normal mode, you can do that by toggling the dark mode option on the settings.
For the more tech news and reviews, follow Insanertech.com on Twitter, Facebook, Instagram.