Recently the social media giant Facebook launched a TikTok competitor app called Lasso. We all know the hype TikTok made, and its trending now. Now Facebook steps into the game by launching Lasso a competitor for TikTok.
The viral 15-second fun video creation app TikTok that recently merged with Musical.ly. And with their unified effort, they certainly made a huge impact on the internet. Especially it had more teen users and almost everyone was performing and trying to create their own fun video. Since it's simple and fun, it did get much attention.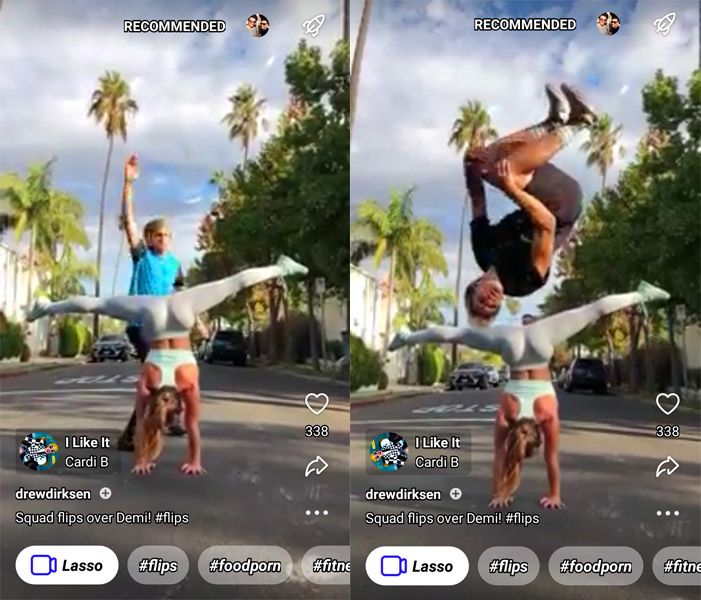 Just like in TikTok, Lasso users can record themselves dancing, lip-syncing to music & create fun short videos. With this attempt, Facebook is trying to get the teens' attention. And the App is much similar to TikTok. So they likely welcome the TikTok users too.
"Lasso is a new standalone app for short-form, entertaining videos — from comedy to beauty to fitness and more. We're excited about the potential here, and we'll be gathering feedback from people and creators" – Facebook
It was when on Twitter that Facebook product manager Andy Huang announced the app's release, and later Bowen Pan, the product manager for Lasso tweeted its release for both Android and iOS. And no other official release from Facebook has been reported.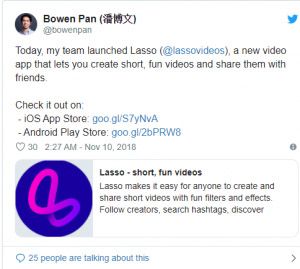 There is also a Login & Signup option with both Instagram account and Facebook accounts.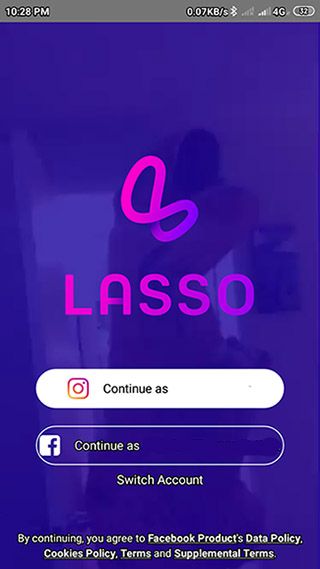 The user interface is similar, not the same. But its still confusing whether this will get much hype as TikTok. One thing is sure that Facebook is aiming this fun short video creation App toward the teens and youth. We have to wait and see for the results.
Note: currently not every phone in every region will get Lasso on play store. But you can get this App via sites like Apkmirror, etc.