Pre-Order Marvel's Spider-Man Special Edition
Its been a long two years since Insomanic unveils their new game Marvel's Spider-Man. For most of the time, we weren't knowing anything about it. Later Insomniac reveals their long waited Spider-Man has reached their milestone. This time the game will cover both the stories of peter parker and the spider-man. The game was initially scheduled to be released globally on September 7, 2018. With the DLC content containing the chapter "City That Never Sleeps" including new characters from the Spider-Man universe and new unlockable suits for Spider-Man to wear.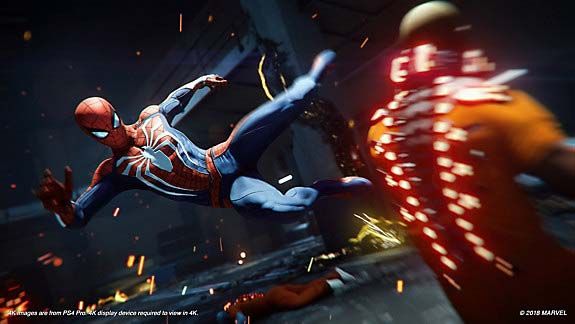 It is possible to have a pre-order soon. Which includes much bonuses like new suites, extra skill points, new spider gadgets, customized theme, custom steel book, spider sticker, mini artbook, spiderman statue and many more. This time PlayStation has exclusively released their new PlayStation 4 Pro Marvel's Spider-Man Limited Edition System. Which goes on sale this month with a copy of the game and a Dualshock 4 controller.
The game is a 3D Action Adventure game set on the New York city with an all-new story and characters. Which include Peter Parker, Mary Jane Watson, Miles Morales, Aunt May, Norman Osborn, Yuri Watanabe, Black Cat, and Silver Sable. It also rumors that many other Marvel characters also appear in the game. Like the daredevil, the Avengers, Stanly's cameos etc.
Earlier in  E3 2018, there were many videos and poster regarding the game. Which showed the fights and the combat scenes in the game. In my point of view, it was marvelous, and they nailed it. The game is much similar to other spiderman games like webbing, web-slinging, wall-crawling and other gameplay elements like crafting, buying gadgets, updating, using different suits which has special powers and all. The villains in the game are the usual ones like the Electro, Mister Negative, Rhino, Kingpin, Shocker, Scorpion, Vulture, and Taskmaster. In overall the game is on a hype so far.
image source: PlayStation.com