No Notch?
The Samsung Galaxy S10 Plus is one of the most hyped smartphones of 2019. There are several rumours about its design and specifications. Now with the latest update, we got is even more astonishing. The Samsung Galaxy S10 Plus comes with a small gap to hold the camera & facial recognition sensors. But there is no notch and iris scanner this time. It looks like they found a solution to put the selfie camera on the right edge of the display without making a notch. It also has a Bixby button too below the volume controller.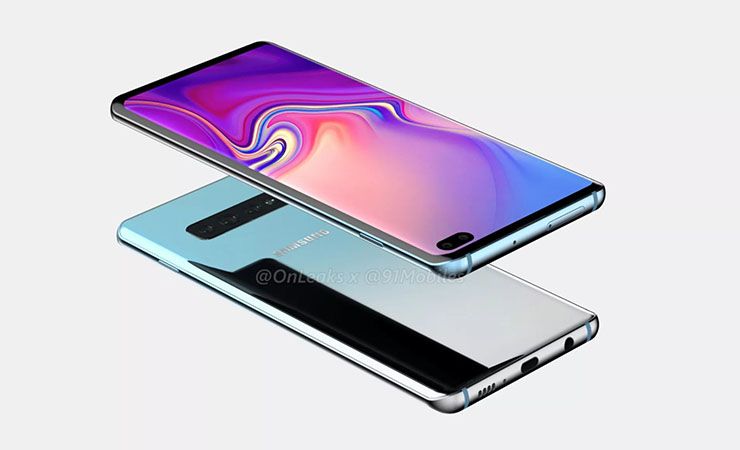 Having a notch is not a future-proof or futuristic, because having a notch won't make your phone bezels less. And the notch trend is said to end soon. The Samsung Galaxy S10 Plus said to have an edge-to-edge display with minimal or zero bezels. But what they did was that they finally found a method to put the selfie camera on the screen without creating a notch. This makes the phone with a better edge-to-edge display. That is a small cutout at the right edge of the smartphone for the selfie Camera and facial recognition sensors. And talking about the rear camera it does have a triple camera setup with a standard camera, wide camera and a telephoto lens.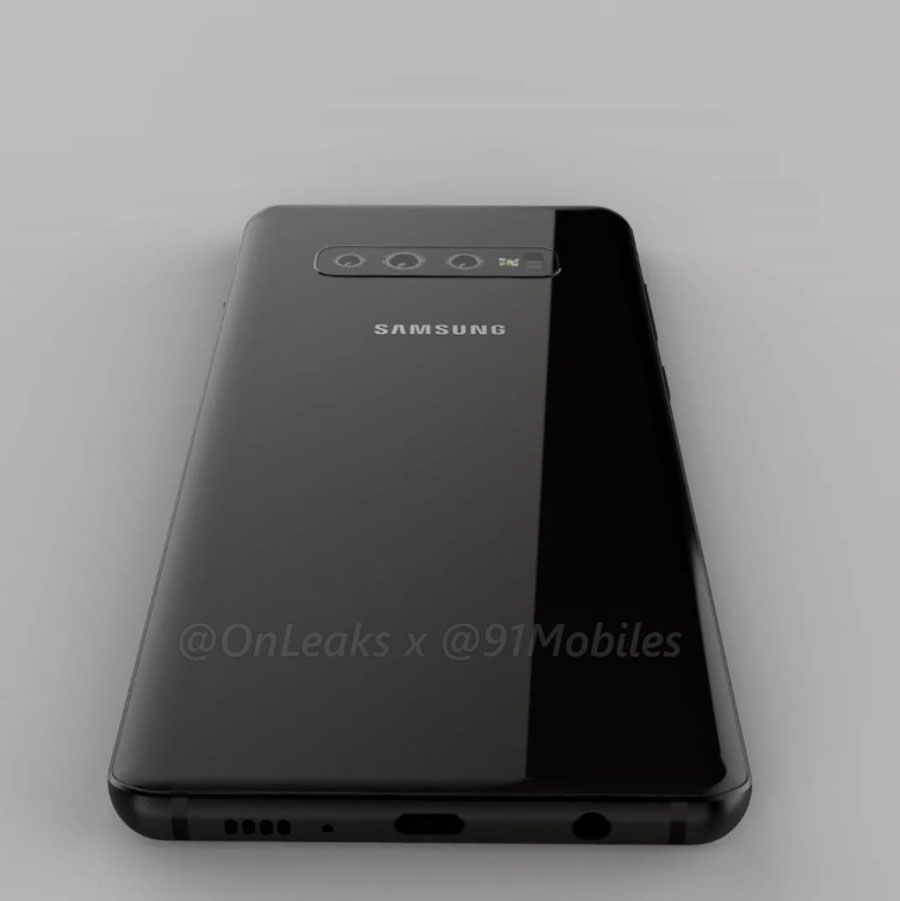 Ultrasonic Sensors
Samsung Galaxy S10 Plus is said to come with an in-display ultrasonic fingerprint sensor. Compared to optical fingerprint sensors, the S10 Plus ultrasonic fingerprint sensor is faster and has a larger recognition area, and 30% of the screens may be recognized. Which is revolutionary as for now. It is said that the ultrasonic fingerprint sensor is much faster than the optical fingerprint sensor which can be seen in phones like Oneplus 6T. And 30% of the screen can be used for sensing. Which is amazing.
The Samsung Galaxy S10 Plus features a large 6.9 inches full HD AMOLED Display.  The smartphone comes with the latest Snapdragon 845 chipset. Coupled with Adreno 630 GPU graphics. Comes with a memory capacity of 10GB of RAM. Driven by Android Pie 9.0 operating system out of the box. Which promises to have future Android updates. There is a triple camera set up at the rear and two selfie cameras for this smartphone. Also a flash and a heart rate sensor.
Stay tuned… More updates coming soon.
Image courtesy: onleaks.com, 91mobiles.com.