The tech giant Samsung has recently revealed their all-new smartwatch known as the Samsung Galaxy Watch. Unlike Gear S3 or Gear sport it's not named as Gear S4, Instead, they named it as Samsung Galaxy Watch. Like usual it's their new comeback with new features.
The New Samsung Galaxy Watch series
So far after Apple Watch series, Samsung Gear comes the next in the best wrist watch series.  So time they promised to shape the market with other wrist watchmakers. This time the watch comes in two different sizes 42mm and 46mm and was announced alongside the Samsung Galaxy Note 9 revealing ceremony. The only difference between them is the battery capacity and the price definitely. The 42mm contains 270 mAh unit and 46mm contains 472 mAh larger battery. The price ranges from 329.99$ for the 42mm smaller one and 349.99$ for the 46mm larger one. Both price ranges are for the Bluetooth enabled devices and the LTE enabled devices to costs more.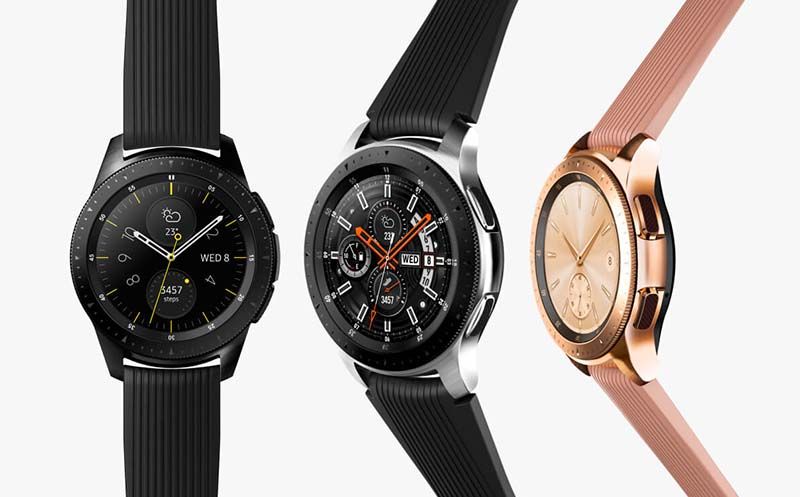 The watch comes in a variety of colors with 60,000+ watch faces which helps to personalize your feed in a better way. The Watch consists of a waterproof material of up to 5 meters resistant. The glass display is of AMOLED screen of Corning Gorilla DX+ tech. Despite like other smartwatches, we expect this Samsung Galaxy Watch to a part of Google WearOS. Having all necessary feature, this time Samsung made the watch to came with their own OS known as the Tizen. Which is of the latest version, Tizen 4.0. The OS looks much similar to the Google WearOS, with the exact same features and apps. One of the important features is that we can rotate the bezel for a different purpose, like to choose smart cards for the NFC payments.
Like always the all-new Samsung Galaxy Watch works with both the Android devices as well as for the iOS devices. But in iOS some functions may not work, said by the company. You can pre-order the watch before anyone else before August 24. The initial release of the watch is on September 14, reported by the company.
Image courtesy : Samsung.com