Still the same?
A few months back Sony reveals their all new Sony Xperia XZ2 premium. Which did well in the market share. So later this year the tech giant Sony is ready to unveil their all-new Sony Xperia XZ3. The major drawbacks of the Sony Xperia XZ2 Premium were weighted heavy, slippery back case. The fingerprint sensor position, which was in the middle of the smartphone. So annoying. So taking this all drawbacks into consideration, Sony is ready to unveil their all-new Sony Xperia XZ3. Later this year with major updates. So far MySmartPrice website has revealed the image of the all-new Sony Xperia XZ3. Which looks much identical to the Sony Xperia ZX2 Premium. The only difference noticed was the single camera in the rear, which was dual in the times of Xperia XZ2  premium. And still, the fingerprint sensor position has no change.
However…
It looks cheap moreover, and the design is almost the same as the previous one. Expectations are far too low for this smartphone as of me. So far specifications were not confirmed. But going through we can guess the specifications like the processor will be powered by much of Snapdragon 845 processor. With at least of 4GB of RAM with the storage either 64GB or 128GB variant. Powered by Android 8.1 (Oreo) or maybe Android 9.0 (Pie). The display is with a 5.7 inch 1080p or 1440p screen which is much of a 4K display with the protection of Corning Gorilla Glass 5. Earlier it was assumed to have a powerful 48MP rear camera, But later it was claimed to have a 19MP single rear camera.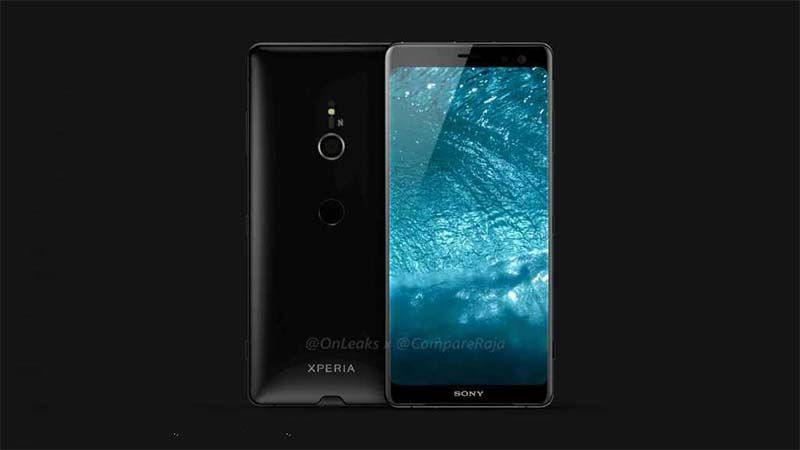 Aside from the rear camera, a faint NFC(Near field communication) logo is present. Moreover, it was claimed that the all-new Sony Xperia XZ3 will come up with dual 4G slots and a memory micro slot capacity up to 400 GB. The only thing that keeps up the all-new Sony Xperia XZ3 with the flagship is that the processor, which is of the latest model of Snapdragon 845.
image source: couponraja.com