We all know Xiaomi for its smartphone. Now they are moving it to the next level, which is its own UPI payment system. Recently Google Pay was making a huge impact on UPI payments. The Google Pay which was first known as Tez won lots of user's heart because of its simplicity and support for utility bills straight from the App. Now Xiaomi has released a beta version of Mi-Pay in India. The App comes with the support of ICICI Bank and PayU in India. Just like every other Payment systems, you can send money to your contacts and also will be able to make payments such as ticket booking, mobile bill and recharge, DTH/cable TV recharge, electricity bills, etc. Not only its support UPI, but it also supports debit cards and credit cards.
"We are delighted to announce that we are inviting beta testers for our latest Internet service, Mi Pay, a revolutionary payment service platform that is supported by ICICI Bank and PayU, in India,"
The Xaiomi said on the forum. And National Payments Corporation of India (NCPI) has cleared Mi Pay for large group usage.
How to get it?
The Xiaomi announced Mi Pay on its forum and also welcomed beta testers for the App. Xiaomi is surely targetting Google Pay and other UPI payment systems in India. Since its a beta version only way to get the App now is by installing or using the MIUI Global beta ROM. The stable version will only be available after some time. You can join Global MIUI beta ROM by installing a Global beta ROM and you will be able to sign up for the Mi Pay beta testing. Do note that the last date for the sign up is on December 31.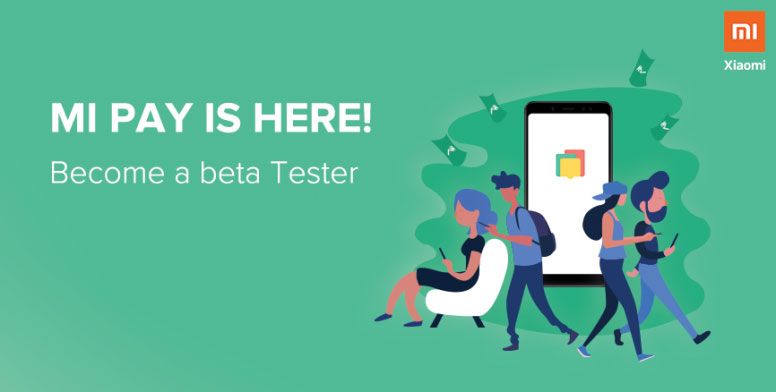 If you are already in the MIUI Global beta ROM, click here to apply for Mi Pay beta testing.
Just like every other payment system the steps for connecting or binding your bank account on Mi-Pay is similar.
Open the Mi Pay app on your phone
Select the option to add the bank account
Enter your required bank account details
Go through SMS verification and wait for the final confirmation.
That's it simple as that.
Why Xaiomi's Mi Pay has a chance over Google Pay?
Well, the user will get to experience almost everything Google Pay has plus it does have more features. The Mi Pay will be integrated to MIUI so users can easily transfer money to their contacts. And the Xaiomi offers a better reward system than Google Pay which definitely brings a lot of users. Since UPI, debit card and credit card Payment method are supported in Mi-Pay where Google Pay only support UPI payment, Surely it has a chance over Google Pay.
Source: Mi forum