Apple Pay is an online contactless payment technology developed for Apple devices. Like Google Pay, Mi-Pay, Apple has its own Payment gateway for Apple devices. Apple Pay was first launched in the United States back in October 2014. But it was mainly concentrated in the United States only. The Apple CEO Tim Cook said in March that by the end of 2019, Apple Pay would be available in more than 40 countries and regions. Apple provided a list of countries and regions that supports Apple Pay.
Which banks and cards will support Apple Pay?
Apple Pay supports the majority of the credit and debit card providers like American Express, MasterCard and Visa. And obviously, Apple's Apple Card will also be supported for sure. This also works with federal-payment cards, including Social Security and veterans benefits that are paid through debit cards. And it also supports Direct Express payment network and government cards issued through GSA SmartPay.
Just like card majority of banks support Apple Pay in supported countries and regions. And a lot of banks are participating in this. By the way, you do need to use a participating bank but most major banks now support. So, here is a list of banks that are supports based on the region.
You can find entire lists of all the banks supported in each country by clicking the appropriate links here:
Where can you use Apple Pay or How to use it?
It is quite easy and works with all Apple devices. By this, you can make secure purchases in stores, in App stores, in apps, and on the web. You can possibly do almost all e-commerce purchasing with this. And you can also send and receive money from friends and family even in Messages. Apple says that Apple Pay will be even simpler than using your physical card, and safer too.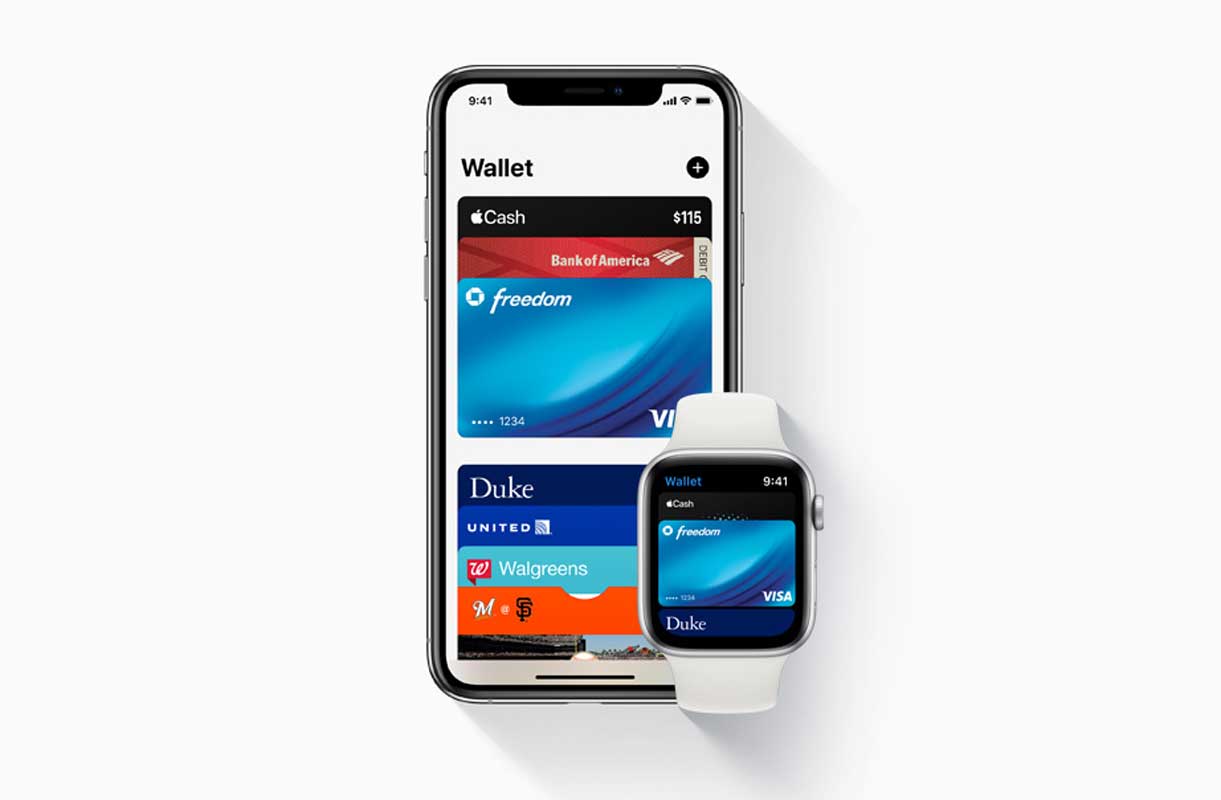 Which devices work with Apple Pay?
Apple Pay works with the following Apple devices:
iPhones
Apple iPhone SE, iPhone 6 or iPhone 6 Plus and newer models
iPads
Apple iPad Pro, iPad Air 2 and iPad mini 3 and newer
Apple Watches
The Apple Watch Series 1 and newer (when paired with iPhone 5 or newer)
Mac
MacBook Air and MacBook Pro with Touch ID
Mac models introduced which is in 2012 or later with an Apple Pay-enabled iPhone or Apple Watch
How secure is Apple Pay?
It's pretty much secure since Apple said that it doesn't save your transaction information or card numbers on its servers, though your most recent purchases will be in the Wallet app.
And it works with a tokenised backend infrastructure, which makes card payments secure by creating a token that replaces users card details more like encryption. It creates a Device Account Number for each of users cards.
According to Apple, the Device Account Number is allotted and encrypted, then securely stored in the Secure Element, a dedicated chip in Apple devices like iPhone and Apple Watches, and when a transaction is initiated, the token is passed to the retailer or merchant. So that the retailer or merchant never has direct access to your card details.
What happens if you lose your iPhone or Watch that has Apple Pay?
Since every Apple Pay transaction is authorised by either user's fingerprint, face or passcode. So whoever finds your iPhone won't be able to make a transaction unless they know your passcode. They will be able to see your billing address and the last four digits of your stored cards. So it is secure if don't know your passcode. And you can use Find My iPhone from another iOS device to put your device in Lost Mode. And you can also lock your Apple device and even completely erase your data.