How to fix the battery drain issue on Mi band 4 or more precisely, How to increase battery life on Mi Band 4. Mi band 4 is surely the best fitness band you can get for such a cheaper price. It has awesome features. Good heart sensing, a bigger battery than other fitness bands in this price range, Amoled colour display and numerous features to explore.
The Mi band 4 is the predecessor of the Mi band 3 which was an awesome fitness band for its price. Now the Xiaomi has fixed all the drawbacks of the Mi band 3 on the new Mi Band 4. Especially screen brightness was not great on Mi band 3 on direct sunlight. Now on Mi Smart band 4 is way brighter than mi band 3. Since it comes with colour display, it also supports custom watch faces. And also it has a bigger display.
But, Even though Xiaomi claims that Mi band 4 will have a 20-day battery backup. Most of the users are hardly getting 14- 15 days, and for some, it's only last for a week. So we have some fix for you if you are one of them who is looking for more battery life on your Mi smart band.
The main reasons for the Battery drain of the fitness bands are the continuous heart rate sensing and vibrations which consumes much battery life. Making the right preferences and turning off unwanted features will make a huge difference in battery life. And setting up custom watch faces with bright colour can also affect battery life. Dark watch faces consume less battery than the brighter ones, Take that into account.
So let's see – How to increase battery life on Mi band 4
Step 1
Change your settings and turn off unwanted features in the Mi fit app as shown below.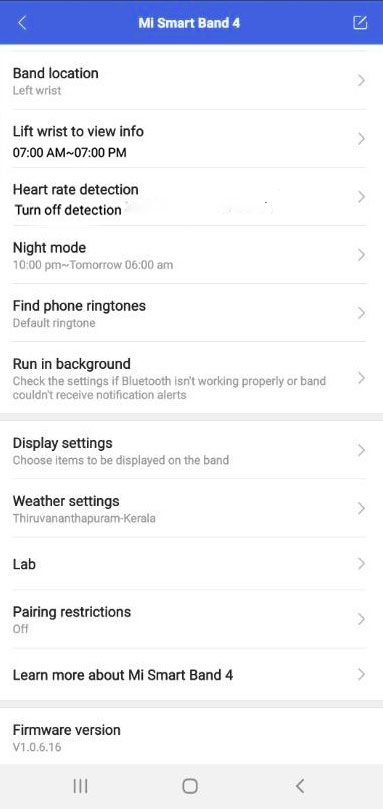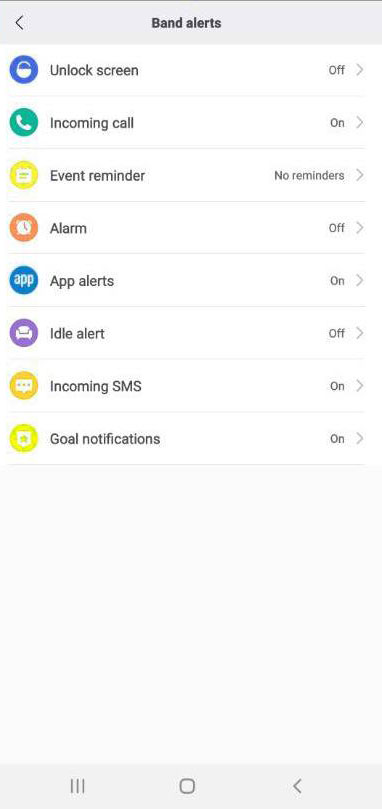 Try these settings to get a better battery backup. Unlock screen is not that secure and disable the auto heart sense monitoring which consumes much battery life. Also, set time for the Lift wrist view, use Night Mode. Only choose apps you want to get notified in App alerts. Sometimes those Whatsapp notifications feel irritating.
Step 2
If these step 1 doesn't work for you try this one. Drain out your battery to 10 – 15 % ( you can drain the battery by using heart rate sensor too often & vibrating the Mi band via phone calls or Alarms). Then charge it via a power bank and let charge an extra 20 mins after 100%. This trick also worked for most of the peoples.
Step 3
Do a factory reset and uninstall the Mi fit app and install the latest version, Also update the mi band 4 to latest firmware too. (sounds simple but, it did work for many users).
Some other fixes you can try
Dry a darker watch face
Go back to stock watch faces
Recalibrate your battery (drain battery to 1% then charge to 100% and wait for extra 20 mins)
Stop checking band continuously ( for those people who checks the time every 10 mins)
Try charging with a power bank
Note: If the above steps don't work for you and lose more than 30 % battery in a single day. Then ask for a replacement as soon as possible. Because there might be a chance that your band's battery is defective.