THE MAC KILLER
Microsoft has recently unveiled their most innovative product of the year known as the Microsoft Surface Studio 2. That is much related, better and upgraded version of the predecessor model Microsoft Surface Studio. That was released two years back in 2016. And the whole set contains some extra tech toys like the Surface pen, Surface Dail, Surface Keyboard, and Surface mouse.
Discover a world of passion and creativity at your fingertips with the new total touch #SurfaceStudio2 — Microsoft Surface (@surface) November 15, 2018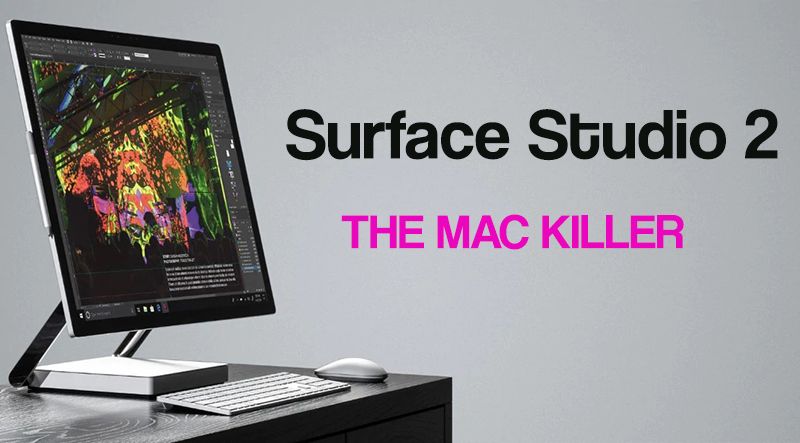 If you people are still using iMac or Mac Pro, its time for a better change. The all-new Microsoft Surface Studio 2 is a giant pc, which is much similar and better than the Apple iMac As per the reviews published by different users. With a beautiful 28 inch display, an updated processor, graphics card and with other user-friendly tech toys. If we try to compare with the earlier model, almost there is no change in the outside views. The same 28-inch display, silver – aluminium cabinet and all. The ports are housed on its base, that makes the display thin.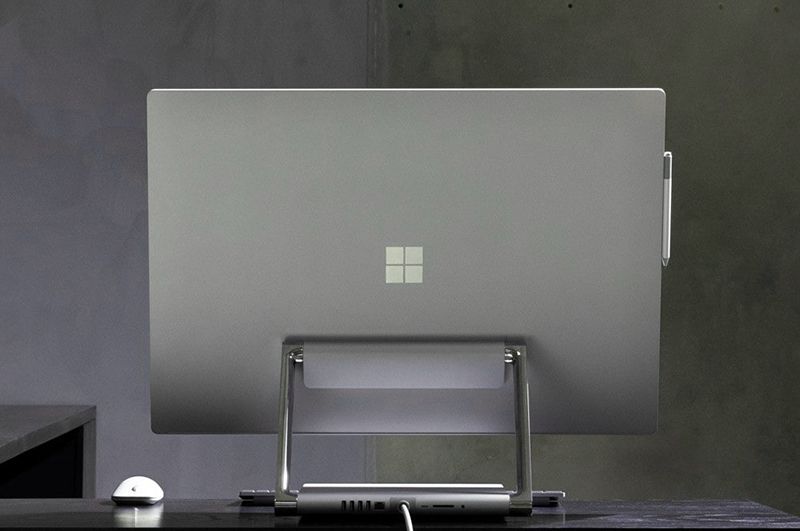 One of the best thing that comes up for this Surface Studio 2 is that it keeps your desktop clean. Everything is wireless including the Surface Pen, Surface Dail, Surface Mouse, and the Surface keyboard. The thing is that you need to keep it near to the Surface studio and it will be connected automatically. Surface Dail is an extra device which is used for Adobe Illustrator and other design software to provide a quick access to tools and colours much user-friendly.
Specifications
The screen comes with a size of 28 inches PixelSense screen which is the same as the earlier model. With 4K resolution which measures 4,500 × 3,000 pixels. And now with 32% More brighter and with 22% better contrast. Its paired with Surface Pen with 4,096 levels of pressure, which make the device more overpriced. Moving toward the internal features it comes with an i7 processor of the 7th gen. That's a disappointing factor in 2018. Coupled with either 16GB or 32GB of RAM  memory capacity. With 1TB or 2TB of storage capacity according to the budget.
Graphics card has moved from GTX 980 to GTX 1070 or 1080. That makes the AR and VR processing much friendly. But that's not as powerful as the RTX. The Studio 2 has a full NVMe Toshiba XG5 solid state drive (SSD) which makes everything run as fast as lightning speed. And the base ports include 4 USB-A 3.0 ports, a USB- C Type, an ethernet jack, a card reader and a headphone jack.
Pricing
The base price of Microsoft Surface Studio 2 is around $3,499(Around Rs.2,55,000) which gives you 16 GB of RAM and 1 TB SSD storage. And the one with 32 GB RAM and 2 TB SSD storage will be around $4,799(Around Rs.3,50,000).
If you are into designing and stuff also do consider the Lenovo Yoga Book C930, which has a dual display. And if you want a bigger display & better specifications go with the Surface Studio 2.