The Samsung Galaxy S10 is one of the much-hyped smartphones. There are several rumours about its design and specifications. Now the latest update we got is even more amazing. The Samsung Galaxy S10 comes with in-display camera & fingerprint sensor. Now there is no notch. And looks like they found a solution to put the selfie camera on the edge to edge display without making a notch.
The in-display camera
Having a notch is not future proof or futuristic, because having a notch won't make your phone bezels less. And the notch trend is said to end soon (in fact I don't personly like notch). The Samsung Galaxy S10 said to have an edge-to-edge display with minimal or zero bezels. What they did is that they finally found a way to put the selfie camera on the screen without creating a notch. This makes the phone to have a better edge-to-edge display. There is small cutout for the selfie Camera. More like a "Punch hole" style selfie camera cutout.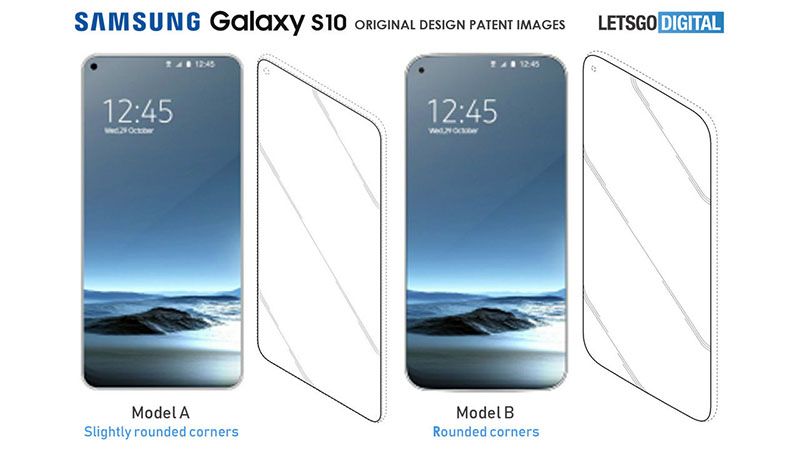 And talking about the rear camera it does have three rear cameras a standard one a wide and one with a telephoto lens.
The in-display fingerprint sensor
Samsung Galaxy S10 is said to come with an in-display ultrasonic fingerprint sensor. Compared to optical fingerprint sensors, the S10 ultrasonic fingerprint sensor is faster and has a larger recognition area, and 30% of the screens may be recognized. Which is revolutionary as for now. It is said that the ultrasonic fingerprint sensor is much faster than the optical fingerprint sensor which can be seen in phones like Oneplus 6T. And 30% of the screen can be used for sensing. Which is amazing.
The Samsung Galaxy S10 is said to run on One UI over Android Pie. One UI is a nice UI and getting Android Pie out of the box is a great news.
Samsung might be using the Infinity-O display technology with The Samsung Galaxy S10.
Do check out our article about Samsung Galaxy S10 Confirmed – Price, Specification.
Image courtesy: phoneArena.com, LetsgoDigital.com