The Samsung's foldable smartphone is true. The company has unveiled it on Samsung Developer Conference 2018 (08-11-2018) today. There were so many rumors about this foldable smartphone for months. And Samsung also teased about this we increased the hype. On the Developer Conference they cut out the light all of a sudden and the unveiled the Samsung's foldable smartphone in dark. Justin Denison, Samsung's SVP of mobile marketing, unveiled the phone. We were hyped for Samsung Galaxy S10, but we got something more hyped.
Samsung calls this foldable smartphone technology as "Infinity Flex Display". It more like 7.3 Inch Tablet which can be folded to look like a 4.58 Inch phone.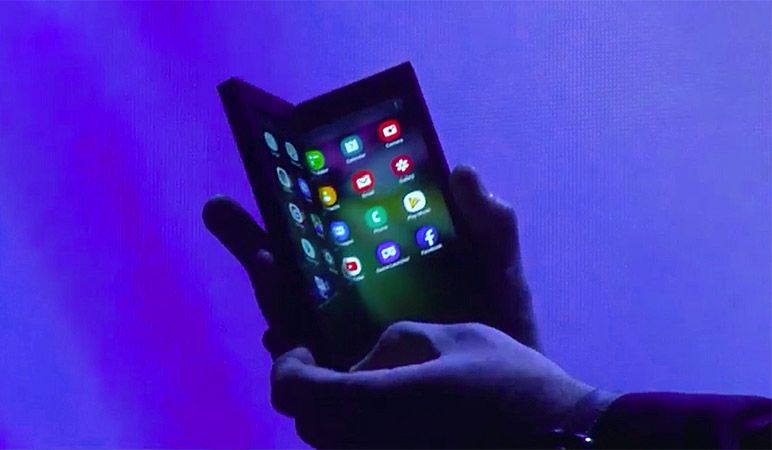 "The Infinity Flex Display represents an entirely new mobile platform," Denison said. "We've been living in a world where the size of your screen can only be as large as the device itself. We've added a new dimension to help you browse, watch and multitask like never before."
It also said that this is not the final product we will able to see in the market. The device is said to be more slimmer, sleeker & with less bezels. And since the optimizations of certain apps are undergoing for the UI for foldable screen, there is surely more to come.
Multitasking
The Samsung's foldable smartphone could run three apps at the same time. And android is supporting this foldable smartphone display project. The Samsung calls it Multi Active Window.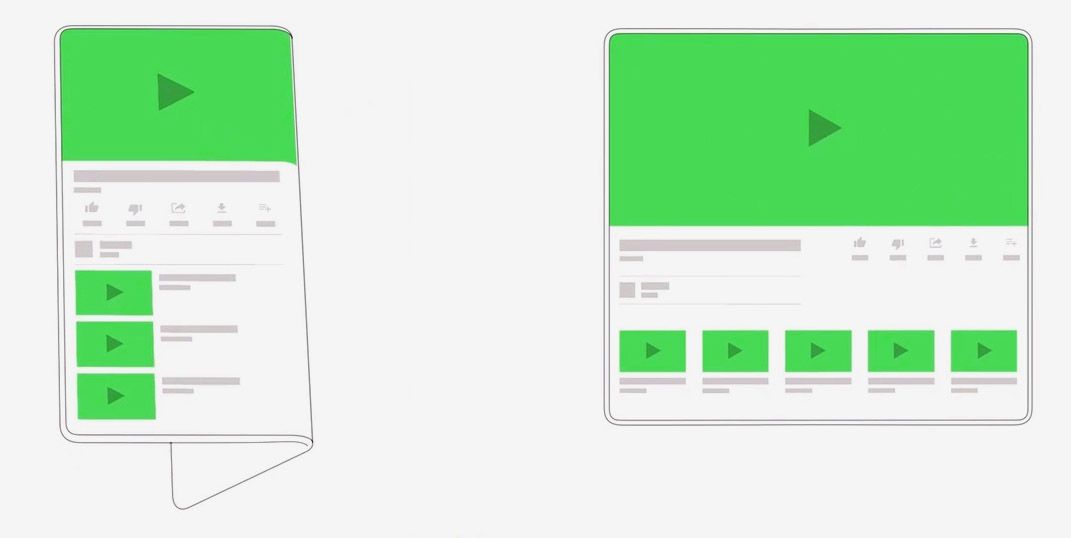 One of the main issues currently many of the apps face is the screen resizing. Some Apps are terrible at screen resizing and especially when screen rotation is turned on. It will be crucial -step for Android to fix this in order to make this foldable smartphone to get support for every app on Play store.
Specifications
As all we know Samsung only unveiled few information about the device. But luckily we got some interesting specifications.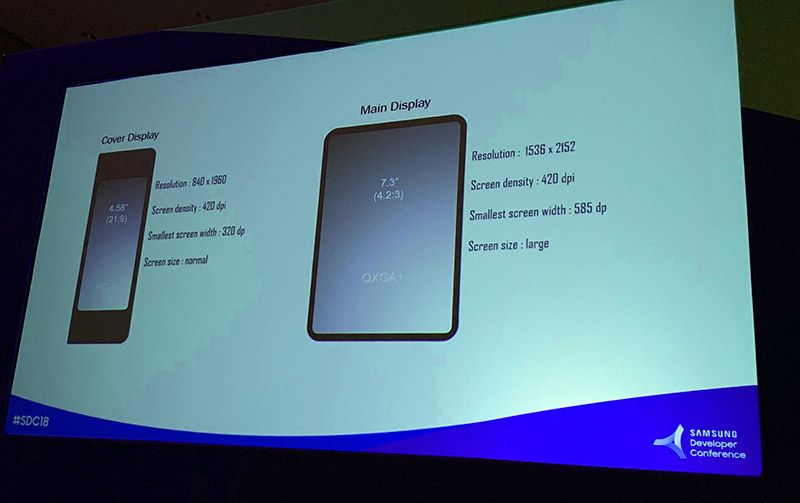 The Cover display comes with 4.58″ (21:9) display with resolution of 840 X 1960. 420 dpi screen density with smallest screen width of 320 dp. It plays the Normal screen size.
The Main display comes with 7.3″ (4.2:3) display with resolution of 1536 X 2152. 420 dpi screen density with smallest screen width of 585 dp. It plays the Large screen size.
Naming
Samsung actually haven't given any name for this device at the time of its unveiling. As there were many rumors about the name of the Samsung's foldable smartphone like "Project Valley", "Galaxy X" and "Winner". And Samsung haven't mentioned any name for the device yet, its still rumors.
Image courtesy : cnet.com , digitaltrends.com